NEW!

California
A comprehensive tour including Yosemite, Sequoia and the California coast
More Info

Leader Peter Cosgrove joined by expert local guide Mark Smith. Max 12 clients.
Maximum group size 12.
Departures from London Heathrow
Pre-flight airport hotel and lounge are FREE.
From the Sierras to the sea, this tour spans premier wildlife habitat across some of the finest scenery in North America. We arrive in San Francisco, where we take time to settle in and enjoy our surroundings, before visiting the key Californian National Parks of Yosemite and Sequoia. We then travel down the scenic coast, birding from Big Sur to Monterey, and finishing at Los Angeles. This is a species-rich trip, with pelagic and island specialities as a bonus to the full range of North American birds – a holiday in a place which should be on everyone's list of key wildlife experiences!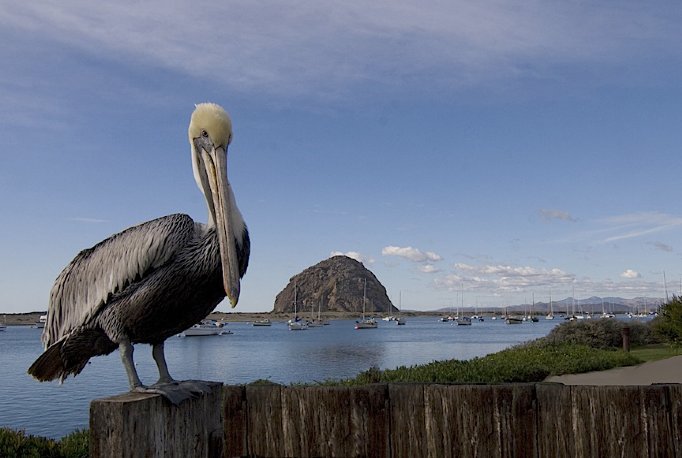 Our thanks for the use of all photos on this page to Gregory "Slobirdr" Smith - Flickr.com/photo/slobirdr
We arrive in San Francisco, staying for two nights to recover after a long flight. This is one of the world's most interesting and iconic cities, so we relax here to acclimatise, visiting Chinatown, Golden Gate Bridge and Haight-Ashbury among other places. There will be birding too, as we enjoy a gentle introduction. Next we drive to the edge of Yosemite National Park. One of America's most stunning scenic locations, Yosemite Valley is the finest example of the power of glaciation in North America. Our next destination is another prized park, Sequoia, where we walk among the Giant Forest, and visit the famous giant known as General Sherman, the largest tree on Earth, 2100 years old, 100 feet in diameter, and 275 feet high. At Monterey we include a highlight which mustn't be missed, a seatrip with Debra Love Shearwater. A legend in her own time, Debra runs the top-rated seabird-watching trips in the USA, and it is not uncommon to see thirty different species of seabird. Other key locations include the scenic coast from Big Sur to Morro Bay, San Luis Obispo County, and Ventura, from where we take a memorable birding day-trip to Santa Cruz Island.
Birdlife will be varied and rewarding including re-introduced Californian Condor. At Yosemite we target White-breasted and Red-breasted Nuthatch, White-headed Woodpecker, Williamson's Sapsucker, Mountain Quail, Hairy Woodpecker, Townsend's Solitaire, Mountain Chickadee and American Dipper. at Sequoia Western Scrub Jay, Oak Titmouse, Green-tailed Towhee, Brown Creeper, Sooty Grouse, Western Bluebird, and Acorn Woodpecker are found, and in the San Joaquin / Central Valley area we look for Bushtit, Red-shouldered Hawk, MacGillivray's Warbler, and Lewis' Woodpecker.
On our boat trip in Monterey Bay we might see Pink-footed, Buller's and Sooty Shearwater, Black-footed Albatross, and several auklets including Cassin's and Marbled Murrelet. It will not be high season for whales but we should see Humpback, and perhaps Blue or Killer Whale, plus Southern Sea Otter, California Sealion and Elephant Seal. Waders here may include Western Sandpiper, Black Oystercatcher, Surfbird, Wandering Tattler, Black Turnstone, Marbled Godwit and American Avocet among others.
Other birds may include White-tailed Kite, Allen's and Anna's Hummingbird, Wrentit, Hutton's Vireo, California Towhee, California Quail, Yellow-billed Magpie, Phainopepla, California Towhee, California Thrasher, Bald Eagle, Clark's Grebe, and Western Bluebird. Key birds on our visit to Santa Cruz Island will include the endemic Island Scrub Jay, Elegant Tern, Heerman's Gull, Black-vented Shearwater and perhaps a wayward Brown Booby.

Our holiday ends near Los Angeles, from where we return to London.
OUTLINE ITINERARY
Enjoy your complimentary pre-flight overnight hotel at Heathrow before your holiday begins. Full details from our office!

Day 1: Tuesday 6 September
After relaxing in our airport lounge, we fly London Heathrow to San Francisco. We intend our first night to be memorable, with a drive into the city and an enjoyable meal in the famous 'Chinatown'. Those who prefer a quiet evening with dinner in the hotel can choose this instead. Accommodation at Fisherman;'s Wharf in San Francisco for two nights. (D)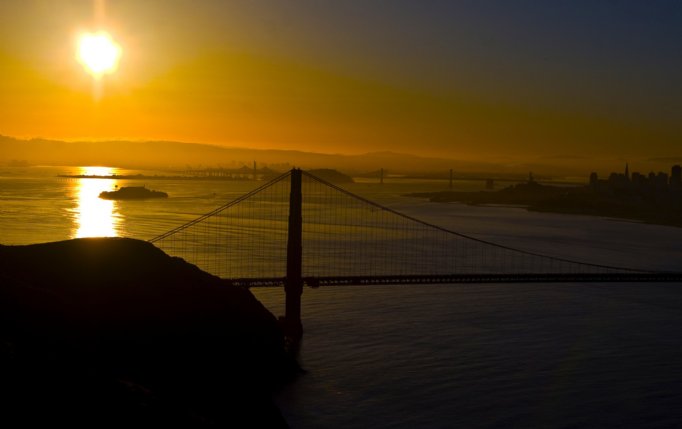 Day 2: Wednesday 7 September San Francisco
After breakfast we enjoy a brief city tour, including the Golden Gate Bridge, views across the water to Alcatraz, a cable-car ride, and the famous 'Haight-Ashbury' area. We also enjoy some introductory birding at Golden Gate park, and around the water. Golden Gate Park is known on the West Coast as a migrant trap and we are visiting during the height of the Pacific Flyway's fall migration. We have chances of finding migrant flocks that include different Empidonax flycatchers, various Western warbler species and an assortment of other migrants. The local rare bird alert will let us know if there are any other specialities in the park. This is a deliberately easy day so you feel ready for birding on the rest of the trip.
Day 3: Thursday 8 September
San Francisco to Oakhust— Gateway to Yosemite National Park
We depart the city and drive through agricultural lands of California's Central Valley, birding along the way. Yellow-billed Magpie and Tri-colored Blackbird are two California endemic species we may find. We check lakes and ponds of Wildlife Areas for ducks, grebes, and shorebirds, and watch the skies for raptors such as Northern Harrier and Swainson's Hawk. American Bittern and American White Pelican are possible, and in several areas we access grasslands, in September flush with seeds, attracting a variety of sparrows, Western Meadowlark, and other species. Our drive is about three hours in total, but we take much of the day to complete the route for ample time birding. By day's end we settle into our accommodation at Oakhurst, just outside the southern entrance to Yosemite National Park. (B,L,D)
Day 4: Friday 9 September Yosemite National Park
We spend a full day in the one of America's most iconic parks, the landscape that so inspired John Muir. The Sierra Nevada range covers one-sixth of California and some of its finest areas are protected in Yosemite and Sequoia/King's Canyon National Parks, including the highest peak in the State, Mt. Whitney. Yosemite Valley is the finest example of the power of glaciation in North America. Varied habitats at different elevations provide habitat for Yosemite's more than 300 species of birds.
We enjoy a day of birding including short walks, and a picnic lunch while admiring scenic highlights such as Half Dome, El Capitan, Sentinel Dome, and Yosemite Falls. Half Dome is a peak that had its northern flank scoured to a depth of over 2700 feet. Yosemite Falls is the most famous of many waterfalls that dot the landscape. Driving around and above the valley, we pass through a striking change in habitats in search of White-breasted Nuthatch, White-headed Woodpecker, Williamson's Sapsucker, Mountain Quail, and Red-shouldered Hawk. Going into mixed conifer forest as we ascend into the mountains, we may find Red-breasted Nuthatch, Hairy Woodpecker, Townsend's Solitaire, and American Kestrel. We're likely to get excellent views of Mountain Chickadee after hearing their plaintive calls. We also watch for American Dipper in the streams.
As we leave the park, we enjoy an early dinner at the historic Wawona Hotel known for its excellent cuisine. Nestled in the trees on the south side of Yosemite, this hotel features Victorian-style architecture, and is listed on the USA National Historic Register. Large meadows create the impression of a stately manor. If it is a clear night, we will enjoy fabulous views of stars as we return to our lodging. Accommodation in Oakhurst (B,L,D)
Day 5 : Saturday 10 September Sequoia National Park
Our second day visiting California's premier Sierra Nevada National Parks will give us ample time and opportunity to complete our list of mountain bird species and take in the scenic wonders these parks are so well known for, as today we head for another prized USA National Park, home to groves of massive giant Sequoia trees (Sequoiadendron giganteum). To walk among the Giant Forest, replete with towering sequoias, is an amazing experience, and well-interpreted at the nearby Giant Forest Museum. We visit scenic areas of the park such as Moro Rock, and of course walk the leisurely loop trail to visit the famous giant known as General Sherman, the largest tree on Earth, 2100 years old, 100 feet in diameter, and 275 feet high!
Noisy Western Scrub Jay and Oak Titmouse can be found in oaks that rim the park, Green-tailed Towhee like shrub terrain, and in the forests we search for Brown Creeper and a host of woodpeckers including Pileated and Hairy, the very local Black-backed, and both Williamson's and Red-breasted Sapsucker. Sooty Grouse, Western Bluebird, and Acorn Woodpecker are popular finds. Forest loving species such as Pine Grosbeak and Cassin's Finch are possible. We enjoy lodgings and dinner tonight near the park. (B,L,D)
Day 6: Sunday 11 September Birding the Central Valley to Monterey Bay
California birders prize time in hotspots of the San Joaquin/Central Valley area we cross today. We descend from the park via the historic town of Visalia, a stop on the Overland Butterfield stage route from St. Louis to San Francisco. We visit the city's small but important Kaweah Oaks Preserve which protects a grove of native Valley Oaks, looking for Bushtit, Oak Titmouse, MacGillivray's Warbler, Lewis' Woodpecker, and Western Kingbird among others. We then stop at a number of wildlife areas that complement those we visited on Wednesday, aiming for the best mix of species. Hummingbirds may include Calliope and Rufous migrants that are on the wing, as well as migrant warblers such as Wilson's and Nashville which often frequent riparian corridors. At day's end, we arrive in Watsonville, a small city that gives us great access to Monterey Bay. Accommodation in Watsonville (B,L,D)
Day 7: Monday 12 September Monterey Bay
Monterey Bay is one of the world's great areas for pelagic birding due to the presence of a huge submarine canyon, one that is bigger than the Grand Canyon.
We have the full day here, and plan to join one of Debra Shearwater's pelagic tours, which leave from different harbors around the Bay. This pelagic cruise will be booked early - they are very popular!
Debra Love Shearwater is a legend in her own time and rightly so. This extraordinary woman runs the top-rated seabird-watching trips in the USA and, many say, the world. It is not uncommon for thirty different species of seabirds to be seen on this trip. Some of the regular sightings include: Pink-footed, Buller's and Sooty Shearwater (with Flesh-footed and Short-tailed also possible), Black-footed Albatross, Pomarine and Parasitic (Arctic) Skua, and Northern Fulmar. It will not be high season for whales but we should see Humpback and maybe Blue and Killer Whale, plus several species of marine mammals: dolphins, Southern Sea Otter, California and Steller's Sea Lion, Northern Elephant Seal, Harbour Seal and Dall's Porpoise. Several auklets and Cassin's and Marbled Murrelet can round out the list. Sorting out storm-petrels can provide a rarity, with some trips featuring three or more species.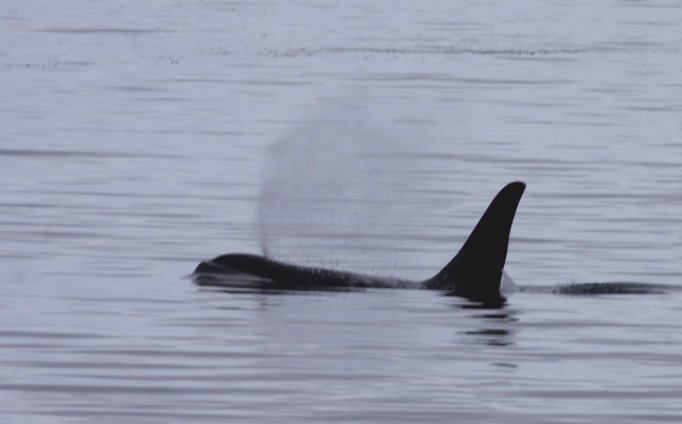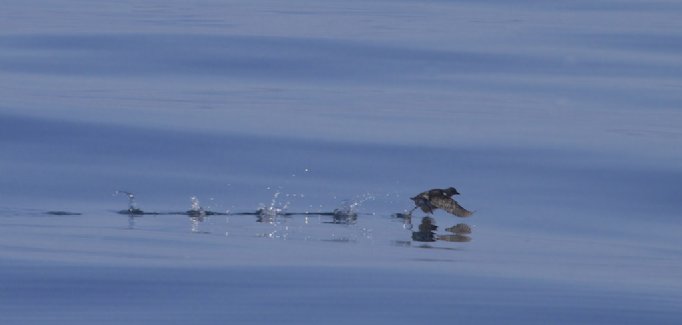 Those working the coastal area can scan through abundant shorebirds, which may include Western Snowy Plover, Black Oystercatcher, Surfbird, Wandering Tattler, and Black Turnstone. Mudflats reveal Long-billed Curlew, Marbled Godwit, Black-necked Stilt and American Avocet, among numerous species. Accommodation in Watsonville (B,L,D)
Day 8: Tuesday 13 September Scenic Big Sur to Morro Bay
Today we head south along California's scenic coast. In a class of its own for dramatic scenery, the coast of Big Sur is a world-renowned area that we will explore during the morning. It will not just be the scenery that calls for our attention; we will also spend time looking for California Condor. Having been released in the area from the captive breeding program, we will search for individuals saved from the brink of extinction.
As we travel down the coast, we should find a range of other species, from White-tailed Kite to tiny Allen's Hummingbird and potentially some Eastern U.S. vagrants among the more typical Western migrants. We make a stop by the largest mainland Northern Elephant Seal colony in the world where we learn about their twice-annual migration to this part of San Luis Obispo County.
In coastal scrub we look for two California specialtities, the Wrentit and California Thrasher. Anna's Hummingbird may put on a show, and we should also find both Hutton's Vireo and California Towhees which are very confiding. By day's end we reach Morro Bay, where we stay overnight. (B,L,D)
Day 9: Wednesday 14 September San Luis Obispo County
We spend the morning birding the the dry environments of inland San Luis Obispo County. Taking back roads we look for California Quail, Lewis' Woodpecker, Yellow-billed Magpie and Golden Eagle in valley and blue oak woodlands. In areas of chamise-covered chaparral we search for Phainopepla, California Towhee and California Thrasher. We finally wind our way to Santa Margarita Lake where we look for Bald Eagle, Clark's Grebe, and Western Bluebird.
In the Morro Bay estuary there are grebes, cormorants, herons, egrets, and more. Ducks and geese abound, and depending on weather to the north, we may have some White-fronted Geese flying through. We visit sites at Morro Rock and Montana de Oro State Parks. Morro Bay is one of the only extant estuaries left on the coast of California and has at its entrance one of the county's legendary Seven Sisters. These ancient volcanic mountains are also known as 'the Morros'.
Great birds and beautiful scenery are highlights of this exploration of bird-rich San Luis Obispo County. Accommodation in Morro Bay (B,L)
Day 10: Thursday 15 September Oso Flaco Lake / Ventura
This morning we bird the southern part of San Luis Obispo County, home to an array of freshwater dune lakes. Oso Flaco is the largest of those lakes and is home to American Bittern, numerous waterfowl, Western U.S. migrants and the Federally Endangered California Least Tern. The potential birds in this location are significant, and we spend the morning here before heading south.
This afternoon we drive south, taking in the stunning coastal scenery all the way to Ventura, one of California's charming coastal towns. Perched at the edge of the ocean and surrounded by coastal plains, Ventura is a part of the California Gold Coast. Dinner tonight is at or near our hotel in Ventura (B,L,D)
Day 11: Friday 16 September Ventura and Santa Barbara
We spend the morning birding local hotspots looking for flocks of Western migrants along with the occasional vagrant. Then we head to the local jetties looking for rock-loving Black Turnstone, Surfbird, Wandering Tattler and Black Oystercatcher with their striking red bills. Today is all about birds as we follow reports of migrants along the coast. Accommodation in Ventura (B,L,D)
Day 12: Saturday 17 September Santa Cruz Island
Santa Cruz Island, part of the archipelago known as the Channel Islands National Park, lies 20 miles off the California coast. Our tour today leaves from Ventura, typically an easy ride out to explore the island. One-quarter of the island is managed by the National Park Service while the remaining three-quarters is managed by The Nature Conservancy. It is a rugged island with cliffs and coves, and home to 120 species of land birds, including the endemic Island Scrub Jay, which we have an excellent chance to observe.
This is the largest and most wooded of several islands off the coast. Plant life is fascinating, and biologists have tallied some 600 species. We walk island trails and enjoy some amazing vistas and photographic opportunities while birding all the way.
Travel time to the island is about an hour and a half each way, and as we wait to board the high-speed catamaran we can look for shorebirds, including Elegant Terns, Heerman's Gulls and maybe a wayward Brown Booby. We will see a few pelagics such as Black-vented Shearwater en route. The ship staff are very knowledgable about birds and stop for rafts of shearwaters and/or auks. There are usually a pod or two of different dolphin species.
We return to Ventura for our final evening, and celebrate this adventure with a wonderful meal in a town known for its fine cuisine. Accommodation in Ventura (B,L,D)
Day 13: Sunday 18 September Departure from Los Angeles
This morning we enjoy some birding before our transfer to Los Angeles, for our international departure. (B)
Day 14: Monday 19 September
Arrive back at London Heathrow.
Picture Credits
As usual we would like to thank our fantastic American Ground Agents for their help with this itinerary, particularly Greg Smith, for the use of the images on this page.
More Holiday Information:
Accommodation is in hotels or lodges with all rooms en suite. All have en-suite facilities, and are comfortable to a good standard.
Food full-board accommodation at hotels and lodges (as specified) including picnic lunches and some meals at diners. Vegetarian and other diets are welcome.
Walking is generally light/moderate. There may be some uphill track and road walking, though generally an average level of fitness is required.
Weather should be lovely! Days will be 70's - 80'sF (20-25 c), and evenings 60'sF (c.15c)
Insects There are biting insects, though not usually as a major problem.
Group size is restricted to 12 clients maximum.
Flights scheduled flights from Heathrow – San Francisco, and Los Angeles - Heathrow. We may be able to offer flight arrangements from another airport and/or or quote without flights should you wish. If you wish to add an extension either before or after your holiday, please contact us and we will be happy to arrange this for you.
Visa Travellers are required to obtain authorisation (known as ESTA) before arriving at the airport and can apply online. The application process should take around 20 minutes, and authorisation is normally granted immediately but may take up to 72 hours. Once granted, authorisation is valid for two years. At the time of writing the Esta application charge is $14.
Your leaders
Peter Cosgrove: Peter is a highly experienced tour leader for Heatherlea, with extensive experience in many North American birding locations. Peter will be accompanied by expert local guide Mark Smith.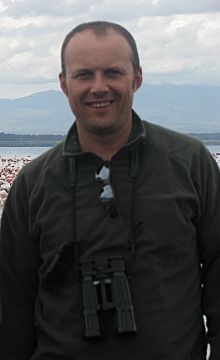 Pete Cosgrove
What's included in your holiday price:
* return scheduled flight from London Heathrow – San Francisco, and Los Angeles - London Heathrow. Airport taxes, transfers from and to airports (where appropriate).
* ground transportation as outlined in a modern and spacious air-conditioned vehicle.
* accommodation and all meals (as specified), including breakfast, lunch and dinner.
* the services of your leaders.
* National Park entry fees
* boat trips as outlined
* The Heatherlea Pre-Flight Service offers everything you need at the airport, including hotels, car parking, airport lounges, regional flights, and upgrades. Let Heatherlea take the strain! Pre-flight airport hotel and lounge included free of charge subject to terms and conditions. Read more.
FREE! 'Birds of Western North America' by David Allen Sibley is included in your holiday price.
What's not included in your holiday price:
* personal insurance, drinks and other personal expenses, esta costs where necessary, optional tips to the local guide, hotel/restaurant staff, and any other costs not specified as 'included'.

WHY CHOOSE HEATHERLEA?
Our overseas holidays are planned with care to offer great birding and wildlife, led by capable Leaders who really look after you. Every holiday is run the 'Heatherlea Way', and we hope our Overseas Adventures remind you of the quality and care so many of you enjoy in Scotland. That means rewarding and exciting days in the field, and good quality accommodation and meals, with a real flavour of the country we are visiting. Heatherlea always seek to include the personal touches that make all the difference.
Heatherlea holidays are not 'dawn to dusk' expeditions. Our less-intensive approach is ideal for those who want to relax whilst experiencing the best wildlife watching, and wherever possible we organise early or late activity on an optional basis. We also take sensible breaks when in very hot places and regular comfort breaks on every holiday whenever possible. All itineraries are planned carefully around the best wildlife opportunities, and you won't miss out on memorable wildlife, whilst enjoying relaxed, informal days that are great fun.
The really important part of any wildlife holiday is the experience for you, our valued customer. Heatherlea invest in many things to offer you the best possible service;
* We have been organising birding and wildlife holidays for 25 seasons, and have a highly experienced and capable office team. We also offer a telephone and email service outside normal office hours.
* Heatherlea overseas holidays have a maximum of 12 clients per trip, putting the emphasis on personal service, and helping you get the best possible experience.
* Our holidays often include things which others might invite you to pay yourself, for instance Departure Taxes and tips to hotels.
* All elements of our holidays are sold under our own licence, ATOL 6113. Under 'Flight-Plus' legislation it is a legal requirement of any tour operator to hold an ATOL licence for the supply of any overseas holiday where a flight is involved, if that holiday includes either overseas accommodation and/or car hire. It can be a criminal offence for an operator to book flights as part of a package without an ATOL licence. Heatherlea also hold full Tour Operator Insurance for your added protection.
* Heatherlea is your complete wildlife holiday provider. Our 'Back Office' team can organise all your pre-flight and other travel needs. Our specialists will help you book the right services, at the best price. Book holiday extensions through us, and your ATOL protection is extended further. We don't charge extra for this service.
Please note: all itineraries are given as a guide only. Actual holiday content may vary according to the judgement of your guide, and elements beyond our control (eg weather).