Holidays for Birding Buddies
A great new opportunity for friends who enjoy birding together!
We know many of you like travelling with friends to enjoy wildlife holidays, so here's a new service from Heatherlea. Wherever you want to visit, whatever you want to see, we will design the best possible trip for you, at the best possible price!
It doesn't matter whether you are a formal club or group, or whether you are friends who perhaps met on a Heatherlea trip, we have just the right itinerary for your next unforgettable wildlife holiday. You can come to Scotland or travel anywhere in the world to watch wildlife with Heatherlea. Your holiday can be an intensive 'birders' holiday', or a less-intensive relaxed break. You can include flights, hotels, car parking, airport lounges, city extensions or anything else you want on overseas trips, and in Scotland you can target key birds and/or key island destinations on a bespoke holiday to remember. Read an example of a 'Birding Buddies' itinerary here...
It's completely free to ask, so ring our office and let Heatherlea take all the strain of organising your next group holiday. With all the resources at our fingertips we can answer all your questions!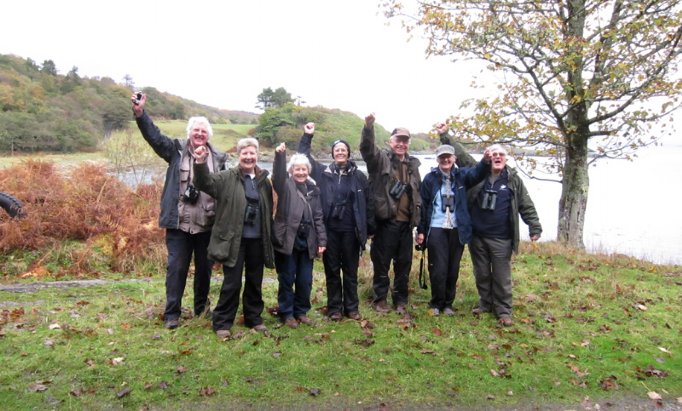 Mainland Scotland at Mountview Hotel
* choose when you want to come (any week of the year!).
* join a Heatherlea group or have your own exclusive guide and accommodation.
* set your own agenda based on wildlife/places you want to include.
* choose the length of your stay.
* benefit from special prices not quoted anywhere else.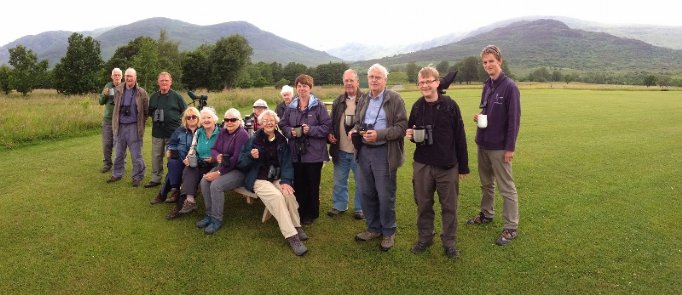 FULLY INCLUSIVE HOLIDAYS
Our full-week holidays take you to places where wildlife is special, close to our Hotel, and as far away as Handa Island, Orkney, the Isles of Lewis and Harris, Skye, and Mull. You travel in minibuses which are great mobile hides, and many holidays include a night or two in a second centre for your comfort. We show you all the wildlife, and all accommodation, food, travel, access fees and ferry charges are included. You get terrific value from our fully inclusive holidays, so book with confidence – there are no hidden extras!
Above all, your holiday includes the services of a Heatherlea Guide, a very valuable asset. We are well-known for great guiding and personal care, and our expert leaders know that the really important part of any holiday is the experience for you, our valued customer. Much more than a friend to help you identify birds, your Heatherlea Guide plans your entire holiday, from briefing on the first evening to round-up on the last. He organises everything to suit wildlife, weather and your progress through the week, and because our groups are small and personal, your Heatherlea guide has time to care about your personal experience. This isn't just whether or not you saw the bird or animal, but whether you are getting the most from your holiday. In 2015 we maintain the emphasis on personal service, with a limit of just seven clients per guide on all our Scottish trips. You won't feel out of place if you have less experience than others. We are not 'intensive' or 'twitchers', but are dedicated to showing you wildlife, and above all, we have fun. Heatherlea are the first mainland Scotland Wildlife Experience to be awarded five stars, the highest possible rating, by VisitScotland.
From the moment you arrive you will be made to feel at home. Inviting public rooms include a welcoming lounge with deep seated, comfortable sofas and open log fire; a peaceful reading room stocked with natural history books and magazines; a private residents' dining room with fresh flowers and a well-stocked restaurant bar with glorious mountain views. Guests enjoy attractive en-suite bedrooms with comfortable beds, crisp white linen and fluffy towels. Freeview TV, hairdryers and a hospitality tray are available in each room. The Hotel is non-smoking, and WIFI and internet facilities are free of charge. Non-birding guests are welcome.
Good company, perhaps with your choice from a well-stocked bar, is an important feature of evenings after dinner. Above all, when birding is over for the day, we have attentive staff who take care and really make you welcome.
For groups of 4 or more, we offer substantially discounted rates from our week-long birding holidays, and a private guide if your group size is 7.
Birdlist Booster - Jan
£795pp for groups of 4
£695pp for groups of 5 - 6
£595pp for groups of 7
Top Twenty - Mar
£895pp for groups of 4
£795pp for groups of 5 - 6
£695pp for groups of 7
All other fully inclusive holiday dates Mar - Aug
£995pp for groups of 4
£895pp for groups of 5 - 6
£795pp for groups of 7
'Your in-house hotel staff were more than helpful and the evening cuisine excellent. The breakfasts were superb and served with a cheery smile at 7am!' Mr and Mrs JS, May 2014.
.......................................................................................................................................
Scottish Islands
* choose where you want to go.
* have your own exclusive Heatherlea Guide and transport.
* set your own agenda based on places you want to include.
* specify wildlife you really want to see.
* enjoy a bespoke tour.
Example; Six or more people can save £200 each on our exciting St Kilda holiday in June 2015. Only one 'Birding Buddy' group space available on this UK voyage of a lifetime!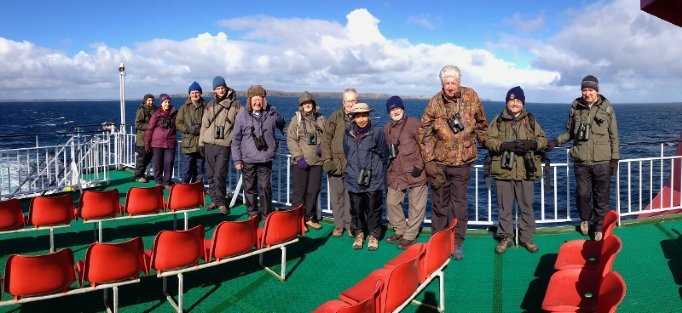 Overseas
* choose when you want to go.
* have your own exclusive Heatherlea Guide and transport.
* specify wildlife you really want to see.
* enjoy a bespoke tour or join a Heatherlea group.
Example, Six people wanting to visit Extremadura in early May to see all the speciality birds, with excellent en-suite accommodation, saving £100 from the published price of £1595.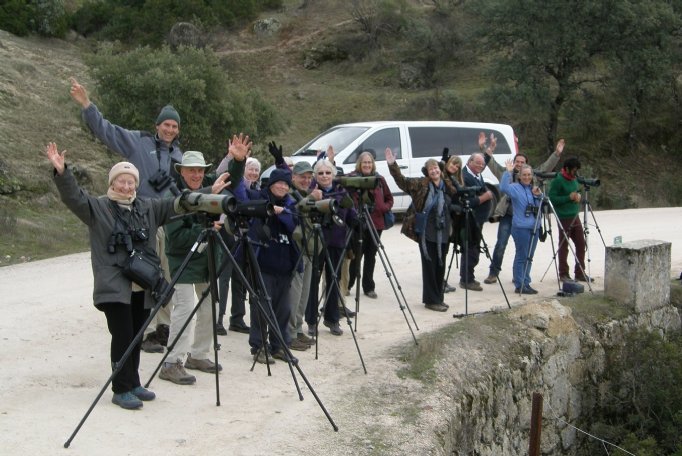 WANT TO KNOW MORE?
Just call Kevin, Emma or Amanda for a no-obligation chat. Ask as many questions as you like, and we will help you construct the best and most cost-effective holiday for you and your friends.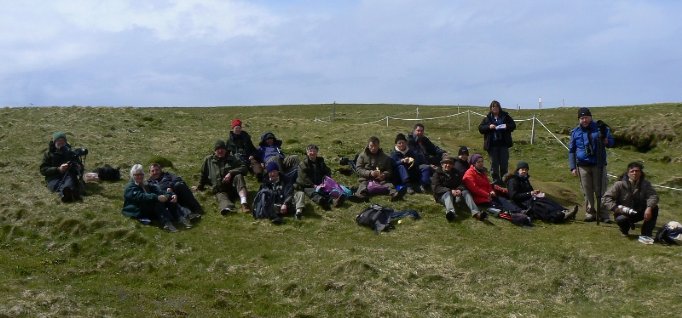 WANT TO TELL YOUR FRIENDS? USE YOUR OWN HOLIDAY WEBPAGE!
We will also construct a webpage of your proposed holiday for you to circulate to all who might be interested, to take a lot of the hard work out of holiday organisation. You can print the page to use as a handout or poster at meetings, so your friends can see all details of the trip before they decide whether or not to join. The page would be hosted by Heatherlea, and completely confidential to you and your friends. A great new service!
FREE!
SWAROVSKI CRYSTAL BINOCULARS FOR THE FIRST 50 'BIRDING BUDDIES'!
These crystal binoculars are an example of superb workmanship, created by Swarovski in accordance with their family tradition of excellence. Heatherlea have a limited number of these unique collectables, and the first 50 'Birding Buddies' to reserve holidays with us in 2015 will each receive one of these pieces free of charge! Offer subject to availability.