NEW!

A Scottish Celebration
A celebration of the rich wildlife, history and culture of the Scottish Highlands including a visit to the Edinburgh Fringe
| | |
| --- | --- |
| Destinations | |
| Focus | |
| Max Group Size | 7 per guide |
This new holiday is a relaxed two week celebration of Scotland, designed for those who want to see the special birdlife of summer, whilst also enjoying some of our great National cultural experiences.
Our birding will be varied, targeting the Scottish specialities including Capercaillie, Ptarmigan, Crested Tit, Osprey, Dotterel, divers in breeding plumage, Slavonian Grebe, Golden and White-tailed Eagle, Red and Black Grouse and more. An exciting part of the trip will be a three night stay on magical Mull. An island with one of the highest densities of Golden and White-tailed Eagles in Scotland, we also seek Hen Harrier, Short-eared Owl, divers, waders, Otters and on an enjoyable boat trip, seabirds including Puffins.
At coastal locations including the Moray Firth, Aberdeenshire and Lothian we search for the first returning migrants from Iceland and Scandinavia, with waders, wildfowl and passerines all likely. A memorable boat trip around the iconic Bass Rock, which supports the largest Gannet colony in the world will be a highlight, as will a brilliant day's birding on the dramatic west coast...a superb adventure, packed full of birds and wildlife!
We also enjoy key Scottish cultural experiences, one of the most important being right here on our doorstep, the world-famous Abernethy Highland Games. Some elements of the traditional Highland gathering have become emblematic of Scotland, such as bagpipes, kilts, and the heavy events, especially the caber toss. A spectacular way to celebrate Scottish and Celtic culture! We also visit the famous Battlefield of Culloden, enjoy a local distillery (tasting optional!), and Cawdor Castle, linked in literature to Shakespeare's Macbeth, and set among picturesque gardens. While exploring Mull, we make time to visit famous Iona Abbey and will also go to see Fingal's Cave. We also visit Edinburgh, Scotland's capital, timed to coincide with one of the city's most famous cultural events – the Fringe Festival! You will have a full day free to exploring Edinburgh, sampling the street theatre and soaking up the atmosphere.
This is a four centre holiday, including a full week at our comfortable Highland Hotel here in Nethy Bridge, where we will as always offer traditional Scottish produce including venison, salmon, trout, black pudding, and of course our famous homemade shortbread, flapjack and preserves!
The tour begins in Inverness and ends in Edinburgh. Inverness has good daily connections to London, and from Edinburgh you can fly direct to several North American destinations or return to London. Our office team will be very pleased to help with your logistical arrangements.
DAY 1: Friday 7 August Arrival in Inverness, welcome to Scotland!
Today there are no activities planned so you can rest up from travels. Enjoy your hotel and a walk if you wish. Dinner can be taken at leisure in a nearby traditional pub/diner (not included). Our accommodations are close to airport tonight and since everyone arrives at different times, please transfer by taxi to our first hotel.
DAY 2: Saturday 8 August Abernethy Highland Games
Your guide will meet you after breakfast in the morning, and whisk you directly to one of the finest celebrations of Scottish culture, the annual Abernethy Highland Games. Unique and wonderful, this is an unforgettable spectacle, and a genuine experience of Scotland at its traditional best. Enjoy dancing, piping and athletic competitions, see throwing events and of course the breathtaking spectacle provided by the massed pipes and drums. The games also include entertainment and exhibits related to other aspects of Scottish and Gaelic culture, including a 10 mile foot race, refreshments and a variety of trade stands, often provided and manned by local people. There will be kilts and cabers, reels and marching bands! The Games is within walking distance of our Hotel in Nethy Bridge, and your luggage will be transferred to your room while you go directly to the Games. After the Games, we have dinner and a briefing about the next day's birding activity.
DAY 3: Sunday 9 August Strathspey and the Monadhliath Mountains
We begin in the Caledonian pine forest, where Crested Tit is a main target. Scottish Crossbill are found in the forests and with both Common and Parrot Crossbill also present, separation of these three species can pose a real identification challenge! At this time in our Private Estate lands, Capercaillie can show whilst taking berries. We drive slowly on safari here, perhaps also seeing late summer migrants, possibly including Tree Pipit, Redstart and Spotted Flycatcher. Later we explore the birdlife of the moorlands, seeking Golden Eagle, Raven, Slavonian Grebe and Red Grouse in spectacular countryside, with rolling hills and impressive glens around us.
DAY 4: Monday 10 August Birding the Moray coast
Excellent birding as we go north to the Moray Coast. Fishing Osprey is a target, as are the first returning waders, leaving breeding grounds further north for warmer climes. Turnstone, Redshank, Curlew, Oystercatcher, Dunlin and Ringed Plover are sometimes joined by Red Knot, Bar-tailed Godwit and even Little Stint or Curlew Sandpiper in breeding plumage. We also seek Purple Sandpiper. Passing terns, auks and Gannet may attract a marauding Great Skua, and we shall look for farmland birds including Tree Sparrow, Grey Partridge and Yellowhammer. Today we enjoy a traditional fish-and-chip lunch and visit a Speyside distillery, where we learn about the production of Scotch Whisky, and perhaps sample a dram, a fitting end to a great day!
DAY 5: Tuesday 11 August the Cairngorm Plateau
Unforgettable mountain scenery all around as we head to the right spots for Ptarmigan, now with large chicks, and hopefully Dotterel, perhaps also with young running behind. Snow Bunting, Ring Ouzel and Wheatear may also be seen; brilliant birding in a very special habitat. Later we return to the forests for another chance to see Scottish specialities, and also to check on the Ospreys and other forest specialities at Loch Garten, or similar locations depending upon breeding success. There may still be Peregrine at a local breeding site, and perhaps other species including Crested Tit, Scottish Crossbill, Siskin, Lesser Redpoll and lingering migrants.
DAY 6: Wednesday 12 August the wonderful West Coast
We drive to the West Coast south of Ullapool, watching out for Golden and White-tailed Eagle. Raven, Hooded Crow, Stonechat, Meadow Pipit and Wheatear as we travel, with perhaps a fleeting Merlin to add to the excitement. At the coast, Black-throated Diver are beginning to gather in sheltered bays, Gannet, Kittiwake and auks including moulting Black Guillemot will be on the water, the occasional Great Skua may be following terns, and we scout for Otter along the rugged shoreline. There will probably be a few waders in summer plumage, and Dunlin, Sanderling, Turnstone and Ringed Plover may be in quiet places where freshwater streams reach the saltwater sea, providing first feeding opportunities for Icelandic and Scandinavian birds returning south, and also holding Twite and Linnet. We return via Loch Maree, where eagles may be seen over the mountains, and birch woodlands hold late-summer passerines.
DAY 7: Thursday 13 August the Black Isle, Loch Ness and Culloden Today we visit the Black Isle, again hoping to encounter migrant waders returning early from Iceland or Scandinavia, and checking the shoreline for Bottle-nosed Dolphin and Otter. In the afternoon we look down from an elevated roadside towards Loch Ness, where we take in the spectacle of this most enigmatic of Scottish waters at a distance, away from the tourist areas. We end our day with a visit to the famous Battlefield of Culloden, site of the final confrontation of the Jacobite rising of 1745. Here the army of Charles Edward Stuart, 'Bonnie Prince Charlie', was decisively defeated by Hanoverian forces commanded by William Augustus, Duke of Cumberland. You may walk the site via footpaths and enjoy an elevated view from a raised platform. The visitor centre is excellent, and many find this visit a very moving experience.
DAY 8: Friday 14 August Troup Head and the village of Pennan
We begin locally if still needing to see speciality species, before heading northwards to Troup Head, which hosts Scotland's only mainland Gannetry. We have the opportunity to get really close to these magnificent birds, and the other usual inhabitants of breeding bird cliffs including Shag, Kittiwake, Rock Pipit and a few remaining auks should also be present on the cliffs or on the water. Later we visit the picturesque village of Pennan, consisting of a small harbour and a single row of homes. Pennan became famous in the 1980's as one of the main locations for the film Local Hero, representing the fictional village of Ferness. Enthusiasts come from all over the world to make a phone call in the red telephone box which featured in the film. Originally put there only as a prop for the film and then removed, as a result of public demand a genuine telephone box was installed, now a listed building since 1989. Gulls, ducks and waders make Pennan an interesting birding location too!
DAY 9: Saturday 15 August transfer to Mull and first explorations
We transfer from The Mountview Hotel to our base on Mull by minibus and two ferries, an exciting experience! Watch out on the way for Black Guillemot, Eider, Red Deer and Hooded Crow, with perhaps our first view of Otters and more eagles. Summer on Mull offers outstanding scenery in rapidly changing weather conditions, and we use our knowledge of the island to find the best spots for the day. Both Golden and White-tailed Eagle are high on our agenda, though Hen Harrier are also targeted. Moorland and fields may hold waders which have finished breeding, including Snipe, Curlew, Lapwing and Oystercatcher, and we also expect to spend time Otter watching. Wonderful scenery, good company and fantastic birding before we transfer to our hotel and settle in.
Day 10: Sunday 16 August Treshnish Isles boat trip: Staffa and Lunga We enjoy a spectacular boat trip, visiting the Isle of Staffa, where we have enough time to visit Fingal's Cave and also scan for the few Great Skua which sometimes breed here, as do a few Puffin. Next, on to the tiny isle of Lunga to visit the fabulous auk colony on the cliffs of Harp Rock, facing west across the ocean. Many thousands of Guillemot, Razorbill, Kittiwake and Shag are present, with Black Guillemot, Manx Shearwater and perhaps tiny Storm Petrel, Great Skua, Arctic Tern and 'real' Greylag Goose offshore. On Lunga, the 'Puffin experience' is perhaps the best in the British Isles, as we pass right by the burrows (the birds are inquisitive, and a careful birder can enjoy views from a few feet). We may see fully grown 'pufflings' ready to jump from the mouths of their burrows into the frothy waters below! Further along auks, Shag and gulls can be safely appreciated at eye level just yards away. Photographers will love this spectacle! A quiet walk away from the main cliffs and we may see Twite. Our boat returns to harbour in time for us to keep birding as we return to our hotel.
Day 11: Monday 17 August Iona and the Ross of Mull
Today we travel to the Ross of Mull, where sea watching can be productive, and our absorbing day's birding should again include both eagle species. Gannets, terns, gulls and auks fly through the narrow Sound, and as we travel down the peninsula, Raven, Stonechat, Hooded Crow and Greylag Geese may be seen. Across the narrow Sound lies Iona, and we take the foot ferry to spend time on this lovely little island, dominated by its imposing Abbey, which we have time to visit.
Day 12: Tuesday 18 August transfer to Edinburgh via Oban
We leave Mull on the morning ferry to Oban, a different route from the one we took to arrive, with the prospect of rounding up ducks, waders, gulls and terns, and perhaps seeing both Atlantic Grey and Common Harbour Seals. We then drive across spectacular scenery to Edinburgh, where we stay in a hotel convenient for the city and airport, ending the day with dinner here, our home for the next three nights.
Day 13: Wednesday 19 August Edinburgh City
A full day to explore the delights of the Scottish capital. Your Heatherlea Guide will accompany the group into the city, and offer advice for sightseeing, all of which is central and easy to do. Our tour coincides with the world-famous Edinburgh Fringe Festival, 'the single biggest celebration of arts and culture on the planet'!
The atmosphere is unique, with street performances, market stalls, street food, and lots of entertainment. The day will effectively be 'free time', so lunch is not included. This day may alternate with the next, depending on weather considerations.
Day 14: Thursday 20 August The Bass Rock
Today we drive to North Berwick, taking an exciting zodiac-rib tour to the Bass Rock (non-landing), the home of the world's largest colony of Atlantic Gannet. We are very close to the birds, and can fully savour the sights, sounds and smells of this unique colony. Other birding highlights include thousands of Kittiwake, Puffin, Guillemot and Razorbill, the occasional Sandwich or Arctic Tern, and perhaps a marauding Peregrine. We will find time for birding in Aberlady Bay or near Musselburgh, to spot waders and passerines on autumn migration from breeding grounds in Scandinavia. Regular sightings include Bar-tailed and Black-tailed Godwit, Dunlin, Ringed Plover, Curlew, Northern Lapwing, Redshank, Eurasian Oystercatcher, and perhaps Ruff and Red Knot. We return to our hotel for our final dinner.
Day 15: Friday 21 August Airport transfer and departure
In the morning, we transfer you directly to Edinburgh Airport for your flight home. NB this holiday involves an 'open-jaw' stay in Scotland, arriving Inverness and leaving Edinburgh. Please contact our office if you woulds like help organising flights.
Please note: all itineraries are given as a guide only. Actual holiday content may vary according to the judgement of your guide, and elements beyond our control (eg weather).
What's included in your holiday price
Comfortable en-suite accommodation at an Inverness hotel for the first night.
Seven nights comfortable accommodation at The Mountview Hotel, VisitScotland rated 3 Star. All rooms are en-suite, with TV and hospitality tray. Single guests might be upgraded to double room accommodation at no extra charge.
Three nights, comfortable en suite accommodation on Mull.
Three nights, comfortable en suite accommodation close to Edinburgh city.
Full Scottish breakfast, a substantial packed lunch, and a delicious dinner daily.
All transport by comfortable minibus. All access and ferry fees, transportation costs to and from Edinburgh on our city visit.
Guidance from a professional Group Leader.
An detailed checklist specifically prepared for your holiday to record your sightings.
Free! Collins Bird Guide to the Birds of Britain and Europe by Lars Sevensson, Killian Mullarney, Dan Zetterstrom et al is included in your holiday price. This is the essential companion to any birding tour of the UK! One copy per room booked.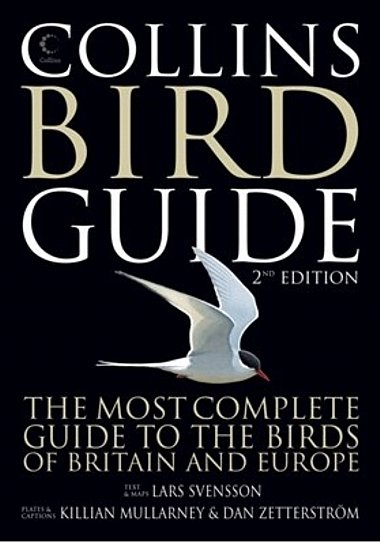 What's not included in your holiday price
Transfer to Inverness hotel. Meals on Day 1
Insurance, drinks and other items of a personal nature.
More holiday information
Accommodation at Mountview Hotel can be seen here. All accommodation is en-suite unless otherwise advised before your booking is confirmed.
Food There is a choice of evening meal, and vegetarian, vegan and other diets are welcome. Breakfast may be chosen from a full Scottish menu. You don't need flasks for hot drinks.
Walking will be moderate, though frequently over uneven, rocky and boggy ground to search for the scarcer plants and insects. The optional mountain walk is a return walk of between 4-5 miles, taken at a slow pace with plenty of stops for birding and to enjoy the views!
Weather Expect a wide variation in weather conditions. Blazing sunshine and rain are equally likely, and you will probably experience a bit of everything. Bring waterproofs, walking boots or shoes and warm clothing including hat and gloves.
Biting insects may be encountered in the evenings or around standing water. A good repellent is advised.
Group size maximum 7 clients per guide.
Optics Telescopes will be useful, and you should bring binoculars. You Heatherlea guide will have a telescope for shared group use. A camera would be useful too!
Getting here is easy!
BY CAR Travel north to Perth. Take A9 signposted Inverness to exit north of Aviemore. Follow signs northeast through Boat of Garten to Nethy Bridge (ten miles). In Nethy Bridge, drive through the village, over the River Nethy, and you will see our sign 200 metres ahead on the right.
BY RAIL Don't forget our courtesy collection service from Aviemore on Saturdays at 16:30 and 19:30, but please let us know at least 48 hours in advance! The best train to Aviemore is the 'Highland Chieftain' on the East Coast Line. This leaves London Kings Cross at 12.00, arriving Aviemore at 19.28. We recommend you connect with this service if possible. Our pickup also works well with the 16:19 arrival from Edinburgh. In general, rail travel via Edinburgh is easier than via Glasgow, where a trip across the city between stations is needed, often followed by a change at Perth. Return trains leave Aviemore at 07.25, 08.29 (fast train to London –recommended), 09.24. and 10:27. However we can only make 2 journeys to Aviemore on Saturday morning, so you may be taken to Aviemore a little earlier. Rail enquiries: 0845 7484950, www.nationalrail.co.uk. Please see above for pick-up detail for this holiday.
BY AIR Flights to Inverness are becoming available all the time, for latest info call our office. Currently direct flights to Inverness are available from: Belfast, Dublin, Amsterdam, Birmingham, Jersey (all Flybe), London Gatwick, London Luton and Bristol (all Easyjet). A new service has just been launched with daily service to London Heathrow with British Airways. Guests arriving in Inverness airport can then take a taxi to Nethy Bridge, or take the Airport Flyer bus to Inverness, from where they can take the train to Aviemore where we can collect you. Our courtesy collection service is at Saturdays at 16:30 and 19:30, but please let us know which at least 48 hours in advance! We will be able to meet the 15:51 and 18:46 trains departing from Inverness that arrive at 16:34 and 19:24 respectively.
Why choose Heatherlea for your Scottish birding holiday?
Heatherlea is THE place for top quality birding holidays in Scotland, chosen by more and more birders each year. Stay in our own three star Small Hotel, and enjoy first-rate birding with Scotland's best guiding team. Relax and enjoy yourself, as we do all the planning! Above all, we make it our business to show key wildlife to you. Our fully inclusive guided holidays concentrate on the real experience, and we take time to ensure that each of our guests enjoys everything we do.
We have been organising birding and wildlife holidays for 30 seasons, and have a highly experienced and capable office team. We also offer a telephone and email service outside normal office hours.
Our 'Mainland Scotland' holidays based at Mountview Hotel have a maximum ratio of 7 clients per guide, putting the emphasis on personal service, and helping you get the best possible experience.
We are a small company, run BY birders FOR birders. Come and see!
Heatherlea are Mainland Scotland's FIRST '5-Star Wildlife Experience!' This is the highest available grading, classified as 'exceptional' by visitScotland.
There is no single supplement. Single guests are never expected or invited to share.
Our holidays often include things which others might invite you to pay yourself, for instance loan of Swarovski binoculars, packed lunch and tips to hotels.
We offer a courtesy transfer between our Hotel and Aviemore rail/bus links on Saturdays.
Heatherlea hold full Tour Operator Insurance for your added protection.
Heatherlea is a limited company, registered in Scotland. We are also registered to pay VAT, which is included in your holiday price as quoted on this page.
Once your holiday is confirmed in writing by us, we promise not to surcharge the price for any reason.
Enjoy an excellent birding and wildlife holiday with Heatherlea.
Mainland Scotland's FIRST '5-Star Wildlife Experience!'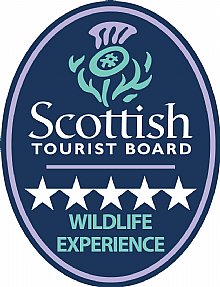 'Exceptional'
Visit Scotland