RSPB Sponsorship
Posted on
NEW from Heatherlea - Sponsorship with RSPB Scotland
We are pleased to announce a major new partnership between Heatherlea and the RSPB Scotland. Heatherlea are financially supporting two projects, both of which are incredibly important. The restoration and protection of peatlands at Forsinard not only protects habitat for breeding birds, but also helps carbon capture and storage, and is a means of moderating greenhouse gas emissions. Our second project helps clear Puffin breeding burrows in the Firth of Forth, another vital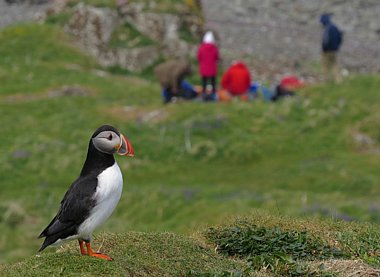 area of work. This is what the RSPB Scotland have to say:
"We are so grateful to Heatherlea for their incredibly generous donation of £5,000 to support both our peatland restoration work in RSPB Scotland's Forsinard Flows Nature Reserve, and our efforts to protect our Puffin population. In 2015 the Puffin was upgraded to the UK's highest level of conservation concern, joining the European Red List and declared "vulnerable to global extinction". Thanks to the generosity of Heatherlea, we can continue our tree mallow removal in the Firth of Forth and protect their burrows from being destroyed by the roots of this invasive plant. This kind donation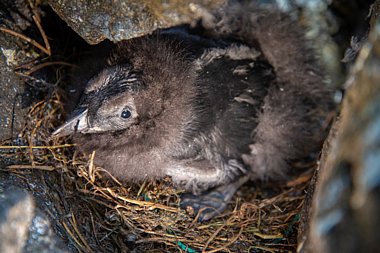 will go towards funding our continued commitment to restoring our threatened and damaged blanket bog in the North of Scotland; a rare habitat which provides a much needed home for an array of wildlife, and which in total covers just 3% of the world's land surface but contains nearly 30% of all terrestrial carbon". - Seonaid Mason, Senior Development Officer, RSPB Scotland
Thank you for choosing Heatherlea, your support makes it possible for us to support these important projects.