NEW!

Bhutan
Magical birding, wildlife and culture in Bhutan
Destination
Focus
2023 Dates
Duration
20 Days
Guides
2023 Price

Please note price listed is a guide price only - please contact the office for further details £5995 pp

£495 single supplement.

Deposit £1500

pre-flight airport hotel and lounge are inc.

2025 Dates
Duration
20 Days
2025 Price

Price TBC

Max Group Size
12
Free Bird Guide

FREE copy of Birds of Bhutan with every room booked on this holiday.
Bhutan is one of the last pristine pockets of the entire Himalaya. Largely untouched by the modern world, Bhutan is an enigmatic mountain kingdom of beautiful scenery, high, snow-capped mountains, vast, primeval, lush green forests, picturesque, traditional villages, mighty dzongs (a distinctive type of fortress architecture), monasteries overlooking crystal clear rivers, and an abundance of wildlife. The people are welcoming, and live a deeply Buddhist and traditional way of life, where Gross National Happiness (GNH) is the national philosophy that guides the government, including an index used to measure the collective happiness and well-being of the population.
This comprehensive tour takes us wildlife watching in many types of forest and habitat at different altitudes, giving opportunities to observe over 350 of the unique birds of this rarely-visited nation, as well as visiting some of the country's most impressive religious and cultural sites.
The wealth of birdlife in Bhutan is incredible, and we stay longer at some of the better wildlife locations, giving us excellent chances of many rare and elusive species. These include Himalayan Monal, Ward's Trogon, Rufous-vented Laughingthrush, Coral-billed Scimitar Babbler, Yellow-rumped Honeyguide, White-hooded and Buff-breasted Babbler, and critically endangered White-bellied Heron, perhaps the rarest bird in Bhutan! Regularly seen birds include Ibisbill, Blue-bearded Bee-eater, Asian Barred Owlet, Little Forktail, Scaly Laughingthrush, Rusty-fronted Barwing, White-gorgeted and Pygmy Blue Flycatcher, Black-eared Shrike Babbler, Streaked Spiderhunter, White-naped Yuhina, Crimson-breasted Woodpecker, Satyr Tragopan, Fulvous Parrotbill, Snow Pigeon, Blood Pheasant, Fire-tailed Sunbird, Fire-tailed Myzornis, Chestnut-bellied Rock Thrush, White-throated Redstart and Himalayan Beautiful Rosefinch.
Rare and sought-after mammals might also be encountered. Himalayan Black Bear, Common Leopard and rare Golden Langur are present, as are Red Panda, though these are rare and elusive. There will be cultural highlights too, including visits to the impressive Punakha Dzong and the superb Tharpaling Monastery. Bhutan's dramatic scenery is second to none, and some of the views from mountain passes are some of the best, and accessible in all the Himalayas.
We stay in hotel accommodation throughout (much more comfortable than camping, the traditional alternative), and have included extra days within Bhutan compared to some other tours so we can enjoy a better wildlife/travel balance to improve our personal GNH! We will meet many smiling, happy people, and enjoy plenty of fresh, local food and drink; billed as 'the happiest place in the world', a visit to Bhutan really is a lifetime experience!
Enjoy your complimentary pre-flight overnight hotel before your holiday begins. Full details from our office! Read more about our Pre-flight Service here!
Day 1: Sun 9 Apr 2023– London – Delhi
After relaxing in our complimentary VIP Airport Lounge, we fly London to Delhi. An overnight stay allows time to relax, before our transfer to Guwahati the next day.
Day 2: Mon 10 Apr Delhi - Guwahati - Samdrup Jongkhar
We take the early flight from Delhi to Guwahati, the largest city in Assam, positioned on the banks of the Brahmaputra River. The perfect place to begin our adventure, we drive across the agricultural plains of northeast India to Samdrup Jongkhar, in southeast Bhutan, stopping en-route at Deepor Beel Sanctuary for our first birding. Here we may see Lesser and Greater Adjutant, Asian Openbill, Purple Heron, Paddyfield Pipit, Bank Myna, Asian Pied Starling, Ashy Woodswallow, Purple Swamphen and Pied Harrier - a great start to our birdlist! Our hotel grounds are also superb for birds, and if time allows on arrival we hope to find White-rumped Shama, Pale-chinned Flycatcher, Jungle Myna, Greater-necklaced Laughingthrush and Emerald Dove. Overnight Tashi Gasel for two nights.
Day 3: Tues 11 Apr Samdrup Jongkhar and Deothang Region
The tropical forests within Deothang Region offer more good birding, and we plan to spend the whole day exploring the area around Samdrup Jongkhar. Searching for lower altitude species, we hope for Little Spiderhunter, Oriental Scops Owl, Large-tailed Nightjar, Golden-fronted Leafbird, Yellow-vented Flowerpecker, Black-backed Forktail, Blyth's Kingfisher, Red-whiskered Bulbul, Hooded Pitta, Red Junglefowl, Crimson Sunbird, Asian Fairy Bluebird, Lesser-necklaced Laughingthrush and Dollarbird to name but a few.
Day 4: Wed 12 Apr Samdrup Jongkhar to Trashigang
Before breakfast, we explore the temperate forests of Morong and Narphung valleys where we may see rare Coral-billed Scimitar Babbler, Beautiful Nuthatch, and Green Cochoa. Also possible are Silver-eared Mesia, Pygmy Cupwing, Lesser Racket-tailed Drongo, Red-faced Liocichla, Mountain Imperial Pigeon, Long-tailed Sibia, Long-tailed Broadbill and Grey-bellied Tesia before we drive north through spectacular mountain and forest scenery. In the afternoon, we pass over Yonphu La where we may encounter higher-altitude species before dropping down to our base at Trashigang where we stay at Druk Deotjung Resort for one night. Local birding around Trashigang offers a new set of birds including Spot-winged Starling, Yellow-breasted Greenfinch, Bay Woodpecker, Mountain Hawk Eagle, Tibetan Siskin and Striated Prinia.
Day 5: Thurs 13 Apr Trashigang to Yongkola
Starting early, we drive through pine forests and banana groves heading up to Kore La Pass via the thrilling Yadhi Loops; a series of hairpin bends like no other! On forest roads, we search for Striated Laughingthrush, Rufous-bellied Niltava, Mountain Bulbul, Himalayan Cutia, Hill Partridge, Ultramarine Flycatcher, Scaly-breasted Cupwing, Grey-bellied Tesia, Grey-headed Woodpecker and Grey Bushchat. From Kore La we descend through cool, broadleaved forest, dripping with orchids and fern-lined forests of rhododendrons. Species in this rich habitat may include Ward's Trogon, Fire-capped Tit, Common Rosefinch, Spot-winged Grosbeak, Brown Bullfinch, Gold-naped Finch, Chestnut-crowned Laughingthrush, Pale Blue Flycatcher, Hill Prinia, and Russet Bush Warbler. After a great day with many new birds, we continue to Trogon Villa, Yongkola, our base for the next three nights.
Days 6 and 7: Fri 14 and Sat 15 Apr Thrumshing La National Park
We have almost three days to fully explore the exotic, verdant broadleaved forests of Thrumshing La National Park. The area is renowned as one of the world's best birding locations and is home to some of Bhutan's most elusive species. Footfall on the forest trails is low, giving us great chances of finding Rufous-necked Hornbill, Pallas's Fish Eagle, Tawny Fish Owl, Himalayan Wedge-billed Babbler, Blue-naped Pitta, Hodgson's Frogmouth, Blue-fronted Robin, Gould's Shortwing, Slender-billed Scimitar Babbler, Golden-breasted and Yellow-throated Fulvettas and Rufous-throated and Long-billed Wren Babbler. The wealth of bird life is incredible, and other regularly seen species include Rufous-bellied Eagle, Grey-headed, Black-throated and Greater Rufous-headed Parrotbills, Blue-bearded Bee-eater, Asian Barred Owlet, Golden Babbler, Little Forktail, Nepal House Martin, Scaly Laughingthrush, Rusty-fronted Barwing, White-gorgeted and Pygmy Blue Flycatcher, Black-eared Shrike Babbler, Streaked Spiderhunter, White-naped Yuhina, Crimson-breasted Woodpecker, Lesser Yellownape, Blyth's Swift and Black Drongo. Red Panda is present in many of the forests, as is Himalayan Black Bear and Common Leopard, though all these sought-after mammals are elusive.
Day 8: Sun 16 Apr Yongkola to Chumey
Today we leave Yonghola, travelling west through the cool, broadleaved forests of Namling and Sengor. Watching for Satyr Tragopan, Bar-winged Wren Babbler, Rufous-breasted Bush Robin, Red-headed Bullfinch and Hodgson's Treecreeper, we gradually drive up to an altitude of 3822m above sea level at the Thrumshing La Pass. Breathtaking views of the Eastern Himalayan peaks will stretch out before us and we keep an eye (and ear) out for Great and Fulvous Parrotbill, Snow Pigeon, and flocks of Blood Pheasant among the hemlock, silver fir and larch. The rhododendron forests support colourful passerines including Mrs Gould's and Fire-tailed Sunbirds, Fire-tailed Myzornis, Chestnut-bellied Rock Thrush, White-throated Redstart, Coal, Rufous-vented, Grey-crested and Yellow-browed Tits. From the pass, we continue our journey west into the valley of Chumey, stopping briefly at the village of Ura. Species we may see en route include the recently split Black-rumped Magpie (Pica bottanensis), Red-billed Chough, Himalayan Beautiful Rosefinch, Little Bunting, Blue-fronted Redstart, Himalayan Buzzard and Himalayan Owl. Overnight Chumey Nature Resort.
Day 9: Mon 17 Apr Chumey to Trongsa
Before breakfast, we drive to the beautifully located Tharpaling Monastery where we hope for close views of eye-catching Himalayan Monal with White-bellied Redstart and Alpine Accentor possible too. Later, we work our way past cascading waterfalls to the high mountain pass of Yotong La where the magnolia rhododendron forests hold Black-throated Thrush, White-winged Grosbeak, Chestnut-headed Tesia, Darjeeling Woodpecker, Crimson-browed Finch, Dark-rumped and Dark-breasted Rosefinch and Black-faced Laughingthrush. Nearing our hotel in the afternoon, we will see the Trongsa Dzong, Bhutan's largest fortress protecting the town perched high above a steep gorge. Overnight Yangkhil Resort, Trongsa.
Day 10: Tues 18 Apr Trongsa to Tingtibi
With similar elevations to Yongkola, the road to Shemgang is widely considered to be one of the best birding routes in Bhutan. Fast-flowing streams and broadleaved forests at Chunjey Pang hold Little Forktail, Ashy Drongo, Short-billed Minivet, Large Hawk Cuckoo, Stripe-throated Yuhina, Large Niltava, Pygmy Cupwing, Chestnut-crowned Warbler, Olive-backed Pipit, Crested Bunting and Scarlet Finch. After lunch, we descend to the broadleaved forest at Tingtibi where warmer temperatures and different birds may include Striated Yuhina, Common Green Magpie, Verditer and Little Pied Flycatcher, Himalayan Bulbul, White-crested Laughingthrush, Mountain Imperial Pigeon, Greater Yellownape, Golden-throated Barbet, Chestnut-bellied Nuthatch and Crested Kingfisher. Our hotel in Tingtibi has potential too and if time allows, we search for Rufous-necked Laughingthrush, Blue- throated Barbet, Common Tailorbird, Spot-bellied Eagle Owl, Rufescent Prinia and Large Woodshrike around the grounds. Overnight Hotel Twang, Tingtibi.
Days 11 and 12: Wed 19 and Thurs 20 Apr
Tingtibi to Royal Manas National Park
The rich, sub-tropical bamboo forests of Tingtibi hold some of Bhutan's rarest, and most sought-after birds. Rare and hard to find White-hooded Babbler is only found in this part of Bhutan, and on a pre-breakfast walk we may also see White-browed Piculet, Pale-headed Woodpecker, White-browed Scimitar Babbler, Lesser Rufous-headed Parrotbill, Rufous-faced Warbler and Yellow-bellied Warbler. We plan to eat our packed breakfast in habitat where we may see critically endangered White-bellied Heron - arguably the rarest bird in Bhutan! After a great morning, we continue south towards Panbang, driving through noisy sub-tropical rain forests with a wild banana understorey. Desirable species here include Sultan Tit, Red Junglefowl, Ashy and White-throated Bulbul, Fulvous-breasted Woodpecker, Blue Rock Thrush, Collared Falconet, Spot-bellied Eagle Owl and Pin-tailed Green Pigeon.
We have the luxury of two nights at Tingtibi so have another full day to explore the tropical rain forests around Panbang and the Nganglam Road searching for key species. Buff-breasted Babbler was only discovered as a Bhutanese bird in 2018 and Rufous-vented Laughingthrush is only found in Panbang, while Eye-browed Wren Babbler, Collared Treepie and Green Cochoa are rarely seen away from this region. The list of birds present in this lowland area is incredible, with many beautiful babblers, hornbills, flycatchers, barbets, warblers and minivets to keep us enthralled. Overnight Ugyen Zilion Guesthouse, Panbang.
Day 13: Fri 21 Apr Panbang to Tingtibi
Another morning birding in new areas of the beautiful forests of Panbang, may give us Silver-breasted Broadbill, Red-headed Trogon, Oriental Dwarf Kingfisher, Black-backed Forktail, Chestnut-headed Bee-eater, Puff-throated Babbler, Wreathed Hornbill, Yellow-vented Warbler and Greater Racket-tailed Drongo. After breakfast, we retrace our way back to Tingtibi, and our route is also the best place to encounter rare Golden Langur, occasionally found in small groups foraging along the roadside. Overnight Hotel Twang, Tingtibi.
Day 14: Sat 22 Apr Tingtibi to Trongsa
Our four-day exploration away from the main tourist routes is a key element to this holiday, and introduces a new selection of birds, habitats, and cultures to those we will see at higher altitudes. Travelling north, we explore the mid-temperate forests of Dakphai which teem with a myriad of birds. Here, we hope to encounter Blue-winged Laughingthrush, Beautiful Nuthatch, Blyth's Shrike Babbler, Himalayan Cutia, Long-tailed Broadbill, Striated Bulbul, White-naped Yuhina, Long-billed Wren Babbler and Mountain Tailorbird. After our packed breakfast, we continue through the small town of Shemgang before descending into the Wangduegang Valley, where Grey-throated Babbler, Velvet-fronted Nuthatch, Blue-capped Rock Thrush, Himalayan Bulbul, Great Hornbill, Emerald Dove, Rufous Woodpecker and plenty more are possible in the mixed forests and beside tumbling watercourses. Overnight Yangkhil Resort, Trongsa.
Day 15: Sun 23 Apr Trongsa to Nobding
In the morning, we explore suitable habitat for Gold-naped Finch, Yellow-billed Blue Magpie, Bhutan Laughingthrush, Green Shrike Babbler, Rufous-breasted Accentor, Sapphire Flycatcher, Hoary-throated Barwing and Bar-winged Siva. Climbing through more rhododendron and fir forest, the views to Mount Jhomolhari (at 7326m above sea level) and Jichhu Drakee (at 6662m) from Pele La Pass are the stuff of picture postcards! Birding in the mixed conifer and sub-alpine forests, additions to our growing lists might include Spotted Nutcracker, Spotted and Black-faced Laughingthrush, Himalayan Vulture, Solitary Snipe, Crimson-browed Finch, Rufous-vented Yuhina, Himalayan Bluetail and Slaty-backed Flycatcher. Overnight Kuenphen Guesthouse, Nobding.
Day 16: Mon 24 Apr Nobding to Punakha
An early start in the Dangchu Valley will take advantage of the time of day when birds are most active. We have chances of rare Ward's Trogon, Yellow-rumped Honeyguide and Long-billed Thrush as well as Fire-tailed Myzornis, Grey-chinned Minivet, Red-tailed Minla and Spotted Elachura. Continuing with our journey through the town of Wangdue, we stop along the Puna Tshang Chhu (the Bhutanese name for the Brahmaputra) searching for Red-wattled Lapwing, Common and Green Sandpipers, Bar-headed Goose, Ruddy Shelduck, Crested Kingfisher, Slender-billed Oriole, Collared Scops Owl and potentially many more. Late-afternoon, we break from birding and visit the magnificent Punakha Dzong. An astonishing building considered the country's most beautiful and historically most important dzong. It was constructed in 1637, but as Punakha was the religious and administrative capital of Bhutan before Thimphu, the dzong was the seat of the government until 1955. Overnight Sonamgang Resort, Punakha.
Day 17: Tues 25 Apr Punakha to Paro
Leaving Punakha, we travel through the Menchuna valley birding the mixed conifer and temperate rainforest. Birds present include Brown Parrotbill, Speckled Wood Pigeon, Chestnut-crowned Warbler, Rufous-bellied Woodpecker, Golden-throated Barbet, Streak-breasted Scimitar Babbler, Scarlet Minivet, Barred Cuckoo Dove, Wedge-tailed Green Pigeon, Black Eagle, Grey Treepie, Rufous-capped and Golden Babblers, Black-tailed Crake, Maroon-backed Accentor and Grey-sided Laughingthrush. An indication that this is the most populated area of Bhutan will be the quantity of prayer flags which festoon the Dochu La Pass, from where there is a spectacular panoramic view of the Himalayas and 108 memorial stupas commemorating 108 Bhutanese servicemen who lost their lives in 2003. We then stay at Hotel Olathang in the town of Paro for next two nights.
Day 18: Wed 26 Apr Chele La Pass
A final opportunity to enjoy some of Bhutan's high-altitude birds, as we drive the winding roads up to 3900m and the dwarf scrub and alpine meadows at Chele La Pass. Himalayan Monal, Blood Pheasant, Kalij Pheasant, Spotted Laughingthrush, Himalayan White-browed Rosefinch, White-browed Bush Robin, Collard Grosbeak, Common Crossbill and Lammergeier and more are possible. Having enjoyed the cool mountains and the views to Mount Jomolhari, we drive back towards Paro, spending time along the Paro Chhu River looking for the ultimate high-altitude wader, stunning Ibisbill. A superb finale to our exploration of Bhutan, with Rosy Pipit, Brown Dipper and White Wagtail also likely before we return to the hotel for a farewell dinner.
Days 19 and 20: - Thurs 27 and Fri 28 Apr Paro – Delhi - UK
We bid a fond farewell to Bhutan, flying from Paro to Delhi, stay overnight and then return to the UK the next day.
Please note: all itineraries are given as a guide only. Actual holiday content may vary according to the judgement of your guide, and elements beyond our control (eg weather).
What's included in your holiday price:
return scheduled flight from London – Delhi and all internal flights.
airport taxes, baggage up to 20kg, hand luggage to 5kg, in-flight meal and any airport transfers.
overnight hotels in Delhi on 9 & 28 April and India transit e-visa.
twin-roomed accommodation with private en-suite bathroom and all meals including breakfast (packed breakfast will sometimes be taken at birding locations) and lunch, evening meal and water during the day.
Bhutan entry visa.
entrance fees for all parks and museums.
the services of your Heatherlea leader and professional local guide, ground transportation.
The Heatherlea Pre-Flight Service offers everything you need at the airport, including hotels, car parking, airport lounges, regional flights, and upgrades. Let Heatherlea take the strain! Pre-flight airport hotel and lounge included subject to terms and conditions. Read more...
Free! - 'Field Guide to the Birds of Birds of Bhutan and the Eastern Himalayas' by Carol Inskipp, Richard Grimmett et al and published by Helm, Dec 2018 is included. One copy per room booked.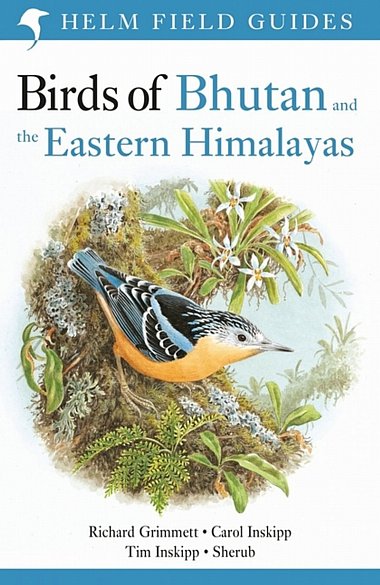 What's not included in your holiday price:
travel to and from the airport before and after the holiday, baggage above 20kg, incidental tips, drinks with meals, expenses of a personal nature and personal insurance.
Your Leaders:
Mike Coleman originally joined Heatherlea in 2002, although he began leading wildlife tours and undertaking invertebrate, mammal and bird surveys as a teenager before forging a career in language and education which enabled him to broaden his travels in search of wildlife experiences. As well as living and working above the Arctic Circle and in Japan, Mike has led ornithological trips across Europe, Asia, North and South America and is very much looking forward to leading this tour. Mike will be joined by a local expert guide.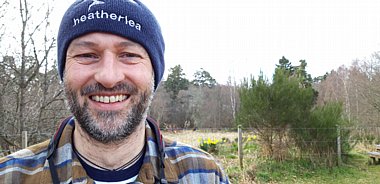 More holiday information:
Accommodation Rooms are comfortable, clean and attractive with en-suite bathrooms.
Food All dinners will be inside hotels or at nearby restaurants. Food is excellent and will be local produce for the majority of meals. This will vary as we travel around, vegetarian and other diets are welcome in Bhutan. Some of our breakfasts and lunches are taken as picnics out in the field, though we will also take some breakfasts and lunches at our hotels or at restaurants en route.
Walking is generally light/moderate. There may be some uphill track and road walking, though generally an average level of fitness is required.
Biting Insects Never normally a problem; bring a good repellent just in case.
Clothing and Weather We recommend a mixture of light and warm clothing as temperatures will vary from place to place. Gloves and hat are advised especially when at altitude with daily maximum temperature at around 15C. Lowland areas could reach 30C/86F at times, and temperatures will change regularly between the two extremes. Weather may be hot, particularly in the cities. Please bring waterproof clothing, it hopefully won't be needed but rain is possible at any time.
Why choose Heatherlea for your birding and wildlife holiday?
Our overseas holidays are planned with care to offer great birding and wildlife, led by capable Leaders who really look after you. Every holiday is run the 'Heatherlea Way', and we hope our Overseas Adventures remind you of the quality and care so many of you enjoy in Scotland. That means rewarding and exciting days in the field, and good quality accommodation and meals, with a real flavour of the country we are visiting. Heatherlea always seek to include the personal touches that make all the difference.
Heatherlea holidays are not 'dawn to dusk' expeditions. Our less-intensive approach is ideal for those who want to relax whilst experiencing the best wildlife watching, and wherever possible we organise early or late activity on an optional basis. We also take sensible breaks when in very hot places and regular comfort breaks on every holiday whenever possible. All itineraries are planned carefully around the best wildlife opportunities, and you won't miss out on memorable wildlife, whilst enjoying relaxed, informal days that are great fun.
The really important part of any wildlife holiday is the experience for you, our valued customer. Heatherlea invest in many things to offer you the best possible service;
We have been organising birding and wildlife holidays for over 30 seasons, and have a highly experienced and capable office team. We also offer a telephone and email service outside normal office hours.
Heatherlea overseas holidays have a maximum of 12 clients per trip, putting the emphasis on personal service, and helping you get the best possible experience.
Our holidays often include things which others might invite you to pay yourself, for instance Departure Taxes and tips to hotels.
All elements of our holidays are sold under our own licence, ATOL 6113. Under 'Flight-Plus' legislation it is a legal requirement of any tour operator to hold an ATOL licence for the supply of any overseas holiday where a flight is involved, if that holiday includes either overseas accommodation and/or car hire. It can be a criminal offence for an operator to book flights as part of a package without an ATOL licence. Heatherlea also hold full Tour Operator Insurance for your added protection.
Heatherlea is your complete wildlife holiday provider. Our 'Back Office' team can organise all your pre-flight and other travel needs. Our specialists will help you book the right services, at the best price. Book holiday extensions through us, and your ATOL protection is extended further. We don't charge extra for this service.
Heatherlea is a limited company, registered in Scotland, and registered to pay VAT (applies to all holidays within the European Union).
Free Bird Guide

FREE copy of Birds of Bhutan with every room booked on this holiday.