Jonny Pott RIP
With deep sadness, we report the passing of our dear friend and much-loved Heatherlea Guide, Jonny Pott. Jonny died peacefully in Raigmore Hospital, Inverness, late on the evening of Thursday 16 April 2020, with his family around him.
Jonny had been suffering for some time with an incurable condition which he bore bravely and with great dignity. His optimism for life never departed, and even when retiring from Heatherlea on health grounds earlier this year, his only thought was to return in some role where he could be involved with wildlife and our clients. Very sadly, this was not to be.
Our heartfelt sympathies to his family, and to all friends in the wider Heatherlea family, many of whom had known and loved Jonny for years.
A born-and-bred Highlander, Jonny lived most of his life on local Kincardine Moor, and most of his working life was spent on the land.
He worked in forestry on two Highland estates, and also for the Forestry Commission for five years. Through the '70s, he was reindeer herdsman for the Cairngorm Reindeer Company Ltd, which required good acquaintance with the mountain, and a keen understanding of animals.
.Jonny joined Heatherlea in 2001, working in his native area amongst wildlife and the outdoors. A first class field naturalist, Jonny's excellent botanical and invertebrate skills complemented his birding ability. Sustained by his strong religious faith, Jonny was an inspiration, not least to those who joined him in enjoyment of our wonderful Scottish natural history. His tales, good humour, and caring personality will always be remembered by everyone who knew him. Jonny was committed to many good works, and his effort for the poor in Haiti is worthy of mention at this saddest of times.
Our Hogmanay Birding Festival Tues 28 Dec 2021 - Tues 4 Jan 2022 was held in memory of Jonny. A donation has now been made to his 'Trees for Life' Grove, funding more than 100 new trees.
---
A message from Jonny's family
Our heartfelt thanks to all of you who have provided support, love and condolence to us over the past week since we lost our Dad on Thursday 16th April. We are only able to hold a small funeral for close family members and this will take place on Friday 1st May. There will be an opportunity in future for a celebration of Dad's life and we hope that his friends and wider family will join us for this event.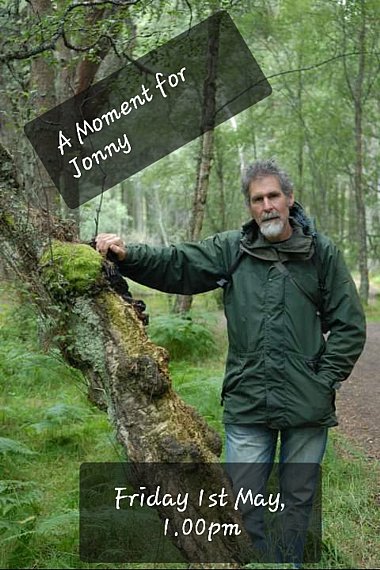 Should you wish to remember Dad, we would like to suggest you take 'A Moment for Jonny' next Friday, 1st May at 1:00pm. During this time you might like to enjoy nature, something our Dad had such a passion for. Whether you take the moment to look out of the window and spot some birds, a woodland walk or have some time in your garden we hope that it will prompt some happy memories. Feel free to share a photograph of any wildlife you spot or your view during this time.
Some people have asked if we could suggest charities they could donate to in honour of Jonny, here are two options:
Springboard Hope of Trust is the charity founded by Jonny which supports the education of children in Haiti. You can make a donation and leave a message here - https://www.easyfundraising.org.uk/causes/springboard-of-hope-trust/donate/
We have established a Grove of Trees in the Caledonian forest, planted in memory of Jonny. He had such a heart for this area and its wildlife, having planted many trees in the area himself. You may wish to contribute by purchasing a sapling and can leave a message on the page -- https://treesforlife.org.uk/groves/171654/
Thank you for your continued love and support,
Laura, Linder & Lucy (Jonny's daughters)
---
The Heatherlea office has received so many heartfelt words from you, our clients. Thank you, and though we cannot publish them all here is a small selection;
"I was really saddened to read on your website about the passing of Jonny. He led the first of my many annual holidays with Heatherlea in Scotland over the last ten years. I always found him to be caring both of the birds and other wildlife, and of the people who wanted to see them. I will always remember his calling in the Crested Tits by "Crestie, Crestie, come and see us!" - Amusing, but it worked on many occasions! A lovely man! My thoughts are with his family" Mrs M.
"Like a lot of Heatherlea clients, we got to know him over many years. He and I used to have some wonderful conversations about Scottish history as well as discussions about wildlife. He would never put anyone down if they asked what might sound a silly question. It was always discussed, never argued. He also had a wonderful dry sense of humour. And his patience when interacting with guests was amazing. He will be sadly missed." Mr H.
"Can I say how sorry I was to read this morning your note about Jonny's death, so sad. He was a guide on one of the first Heatherlea trips I came on, (I think in 2013 or thereabouts), as I was dipping my toes in the waters of holidaying on my own. I needn't have worried, he made everything so easy, empathy and knowledge just oozed out of him, and his stories on a much more recent Hogmanay trip were memorable. A very great loss" Mrs G.
"I think I first met Jonny on my second visit to Heatherlea in 2002 and I have enjoyed his company on many visits since then. There is little I can add to your tribute and when I tried to think of the 'best memories', there are so many that I can't really choose a few, but …
The enthusiastic cry of 'look, Short-eared Owl' as we headed out for the moors on the first morning
Searching for Golden Eagles on Ardnamurchan and for White-tailed Eagles from a boat off Portree
Hearing him call to wildlife - to a Reindeer, a Crossbill or a Crested Tit
Badger-watching from his house - his local knowledge was quite exceptional
And no visit to Lochindorb was complete without Jonny, as you say, the kindest of men, recounting tales of murder and mayhem by the early Scottish kings
All your guides go out of their way to help clients who may need extra support for any reason and this was one of Jonny's great strengths." Mrs E
"With deep sadness I read the news about Jonny Pott. He guided two holidays I joined in 2019, and I loved his way of guiding, his great knowledge and friendly manner. Our walk in the snowy Cairngorms to find the Ptarmigan is one of my best memories." Ms D.
"We were very sad to hear the news of the passing of Jonny Pott. He was the guide on our first Heatherlea trip some 10 years ago, and we have been lucky enough to meet him several times since. His love and knowledge of Scotland and its wildlife were very apparent. He was a real gentleman." Mr & Mrs M
"We have many fond memories of Jonny, his knowledge, his humour, his love of life he was a totally lovely person and a wonderful guide. We know that you will miss him all immensely as will all your guests. It was a privilege to have known him." Mr & Mrs P.
"Our deepest condolences for the loss of Jonny - we are shocked, He was a great birder, but above all, he was a great person, deeply human. I particularly remember his good humour. Jonny will be always in our hearts. We really hope to see you again in a short time, we love Scotland's nature and your company. The two times we travelled to Scotland with Heatherlea we felt like at home all the time. Jonny was an essential part of those feelings." Mr & Mrs V.
"I was shocked and very saddened to see the news about Jonny. I was always very happy to find he was a guide on my Heatherlea trips, he always connected with everyone in the group and made sure that the trip was enjoyable for all. His enthusiasm and knowledge of birds, insects and plants was outstanding, as was demonstrated on the High Summer Wildlife trip last July, when his research beforehand ensured that we saw many rare and unusual plants and butterflies in addition to those that were more easily found. I was always amazed by his tales of history - what a memory he had as well as range of knowledge, and a kind personality. He was a special person and will be greatly missed by all." Mrs H.
"So sorry to read of Jonny's sudden death. He was a lovely guide. A very caring person whose local knowledge was unsurpassed. I will remember many wonderful holidays with him." Mrs M
"Sorry to hear about Jonny – quite a special person" Mr & Mrs H
"One of the pleasures, a few years ago, was to have Jonny as a leader on one of your Scotland tours, a wonderful guide in all ways, not just finding birds but also little unknown corners where very often there were rarer butterflies. He had a very caring personality and loved Scottish history. We knew of his concern for Haiti and had a number of conversations with him." Mr & Mrs M
"I'm really sorry to hear about Jonny. Such a gentleman! It was a privilege to be guided by him" Mrs B
"I was so sorry to hear that Jonny had died and send my love and condolences to you all. Altho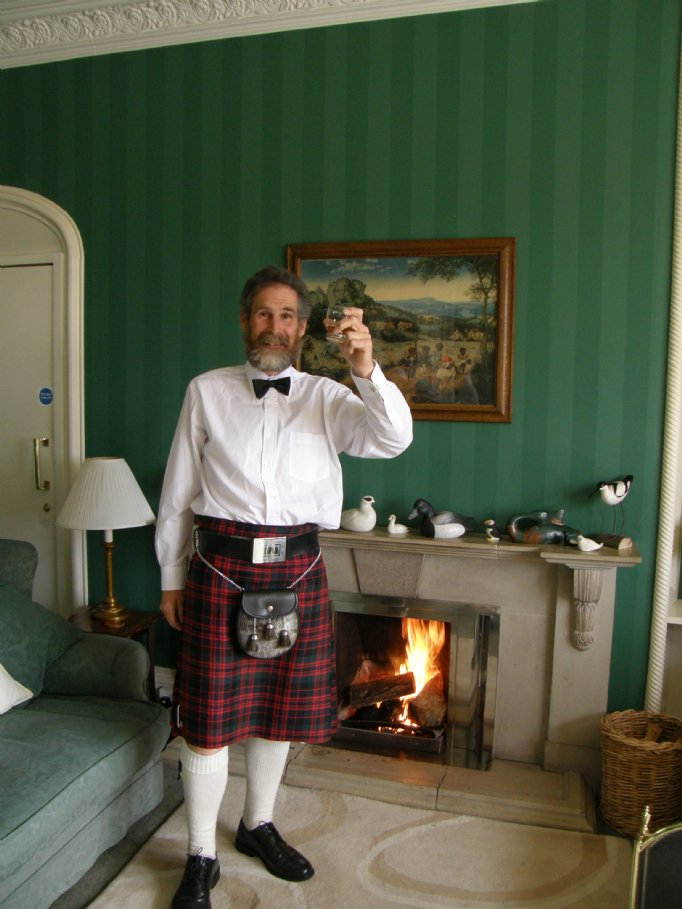 ugh the loss will be felt most keenly by his family, I am sure that you will also grieve for a colleague and a friend. I found the news on your website; Kevin, thanks for writing this so quickly at such a sad time, your tribute is superb and well worthy of Jonny. Please accept the sincere condolences of both of us at this loss time; he will be very much missed by his immediate family and friends, but especially by yourselves at Heatherlea who had the immense pleasure of working with Jonny over many years. Rest in peace Jonny, you will be remembered for a journey well made" Mr E.
"I have just read your very moving tribute to Jonny on your website. Thank you so much for expressing our thoughts so well. You got it so right - we shall not see his like again. He always saw and celebrated the good in others and had such a joy in life. We have lost a very dear friend" Ms C
---