Romania and the Danube Delta
Birding Romania by land and by 'floating hotel'!
| | |
| --- | --- |
| Destination | |
| Focus | |
| 2023 Dates | |
| Duration | 8 Days |
| 2023 Price | Price TBC |
| 2025 Dates | |
| Duration | 8 Days |
| 2025 Price | Price TBC |
| Max Group Size | 12 |
The Danube Delta is the second biggest riverine delta in Europe. Birding areas such as the Camargue and the Coto Doñana are dwarfed in size, and could both fit inside the Delta such is its vast size. Pelicans, ibises, cormorants, egrets herons and warblers breed here in very large numbers and many other birds use the delta when on passage.
We have four nights on board our exclusive 'floating hotel' house-boat, and a further three in a guest house in the Delta-side town of Tulcea, from where we will do some exciting birding on solid ground as we travel by private bus, and we will see birds in quantity and quality throughout the holiday.
On this unique, well-organised holiday many birds can be easily photographed from our boat. Huge numbers of wetland birds, and some eastern European specialities away from the water ensure a great mix of species! Amongst our target birds will be endangered Dalmatian Pelican, large flocks of White Pelican, Pygmy Cormorant, Little Crake, every European species of heron, Ruddy Shelduck, Levant Sparrowhawk, Lesser Spotted and Booted Eagle, Long-legged Buzzard, colonies of Collared Pratincole, noisy mixed tern flocks, eight species of woodpecker, abundant Rollers, Calandra Lark, Tawny Pipit, Isabelline and Pied Wheatear, Paddyfield and Olivaceous Warbler,
Sombre and Penduline Tit, Golden Oriole, Ortolan Bunting, Rose-coloured Starling, and Spanish Sparrow. We will also enjoy a flavour of the real Romania - friendly, relaxed and stunningly beautiful.
DANUBE DELTA HOUSE-BOAT FACTS
Although a house-boat, locally it is known as a 'floating hotel', and indeed is better than many a land-based Romanian hotel! Our house-boat has eight cabins, each containing two beds, so ample room for our group. Cabins are cosy, all have a private WC, wash-basin and shower, and all have air-conditioning.
There are two decks. Cabins are situated on the downstairs deck, whilst upstairs includes a large, air-conditioned dining room, and an open birding deck, stable enough to use telescopes, and elevated enough to obtain great views over the vast reedbeds. Romanian staff on board include a cook, a cleaner, a waitress, and a local wildlife guide.
The house-boat is towed around the delta by a small tug. Sometimes we bird from the upper deck, sometimes we head off by smaller boat or on foot over one of the islands or dykes. Each night we moor and sleep in a different place.
Cuisine on board is superb and prepared by the boat's very own cook who uses only local produce; we shall be eating authentic Romanian food in style every night, and vegetarian options are available.
We will also have a motor boat for excursions into the myriad of smaller channels and back-waters and to access small island-based villages, and areas otherwise inaccessible, giving us ultimate mobility.
By having our own boat we get right in and around the Delta to the places we want to go. It is the best way to see this massive area!
Enjoy your complimentary pre-flight overnight hotel before your holiday begins. Full details from our office! Read more about our Pre-flight Service here!
Days 1-3: Sat 3 June - Mon 5 June 2023 - Arrival, transfer, birding around Tulcea
After relaxing in our complimentary VIP Airport Lounge, we fly from Luton to Bucharest. Upon arrival we meet our bus and local guide and set off by road to Tulcea the gateway to the Danube Delta. We spend our first three nights in splendid en-suite guest-house accommodation.
Tulcea is not only the "gateway" to the Delta, it is also an ideal base for exploring northern Dobrudja; a dry region dotted with steppe, fish farms, brackish lagoons, oak woods, vast crop fields and flanked to the east by the Black Sea. Our first two full days will include visits to roadside marshes where Black-necked Grebe, Spoonbill, Little Egret, Squacco Heron, Ferruginous Duck and Savi's Warbler breed and where White Stork nest in almost every village.
We visit areas of steppe for Tawny Pipit, Short-toed and Calandra Lark and Pied and Isabelline Wheatear. The area is good for raptors including Booted Eagle, Honey and Long-legged Buzzard and Levant Sparrowhawk. Black Stork can be seen circling on the thermals over the forests. Sites for Bee-eater, Spanish Sparrow, Ortolan Bunting and Sombre Tit are also present and we could encounter Wryneck, Syrian, Lesser Spotted and Middle Spotted Woodpecker too. Marshes and salt-pans are often alive with noisy tern flocks: Whiskered, Black, White-winged Black, Little, Caspian and Gull-billed Tern are all possible, as well as Slender-billed, Mediterranean and Yellow-legged Gull. Great Black-headed (Pallas's) Gulls are sometimes found. Paddyfield Warbler is a speciality which should be singing at this time. Waders should include Collared Pratincole, Marsh Sandpiper and Kentish Plover.
Days 4-7: Tue 6 June - Fri 9 June - Into the Delta
After the terra-firma of Dobrudla, we board our floating accommodation in the inland port of Tulcea and set off for four nights in this incredible wetland, heading into areas inaccessible to land-based tours. Besides birding from the upper deck, which will enable us to see over the high reed-beds (the largest expanses in the world), we'll disembark to explore wooded islets, marshes, sand-dunes and quiet villages before mooring each night in a convenient spot. We'll also have the use of smaller boats and a local navigator throughout to enable us to enter the many small tree-lined channels and backwaters.
On this tour we will be birding and exploring the Danube Delta the way it should be, without being tied to a land-locked hotel. Birds we can expect include Red-necked and Black-necked Grebe, Pygmy Cormorant, White Pelican, Little Bittern, Black-crowned Night and Purple Heron, Little and Great White Egret, and thousands of pairs of Glossy Ibis. Hobby is the most common falcon, but Red-footed Falcon can also be seen; not surprising with so many dragonflies around! Syrian, Black and Grey-headed Woodpecker, Roller, Penduline and Bearded Tit are all here and among the warblers there are Great Reed, Savi's, Icterine and Olivaceous. Other possible birds include White-tailed Eagle and endangered Dalmatian Pelican, for which our local guide will know regular sites. The diversity is wonderful and photographic opportunities are often good for both birds and scenery.
Day 8: Sat 10 June - Departure
Today we leave the Delta, disembarking in Tulcea, and then driving for four hours back to Bucharest by road to catch our return flights. If time allows, we will have lunch and make several birding stops en-route to see White Stork, Lesser Grey and Red-backed Shrike, and more Red-footed Falcon, Bee-eater and Roller.
Please note: all itineraries are given as a guide only. Actual holiday content may vary according to the judgement of your guide, and elements beyond our control (eg weather).
What's included in your holiday price:
return flight from London Luton to Bucharest - baggage up to airline included limit.
ground transportation, accommodation and meals as specified.
the services of your leaders.
The Heatherlea Pre-Flight Service offers everything you need at the airport, including hotels, car parking, airport lounges, regional flights and upgrades. Let Heatherlea take the strain! Pre-flight airport hotel and lounge included subject to terms and conditions. Read more...
What's not included in your holiday price:
travel to and from departure airport before and after holiday
incidental tips, expenses of a personal nature including drinks and personal insurance.
More holiday information
Accommodation 4 nights on our houseboat and 3 nights in a comfy guest house with all rooms en-suite.
Food will be traditional Romanian cuisine. Breakfast is continental style, typically consisting of cereal, toast, jam, fruit juice and tea or coffee. Sometimes a hot, cooked option is also available. Picnic lunches will be provided by your guide, and will include bread, cheese, cold meats, fruit, biscuit/cake and soft drinks. Typical foods in Romania are fish, lamb, beef, pork, potatoes, dairy products and fruit. Evening meals will usually consist of three courses – starter/soup, main dish of meat or fish with salad, rice or potatoes and a dessert.
Walking This is a fairly leisurely trip with no long or steep walks anticipated. We will drive to an area and explore it on foot for an hour or two then drive to another area.
Weather Romania has a temperate climate, characterised by warm summers and fairly severe winters. Spring is pleasant with cool mornings and nights and warm days. Average temperatures in June are approx. 68° F
Insects There may be biting insects, a good mosquito repellent is recommended.
Group size is restricted to 12 clients maximum.
Flights are by scheduled airline, from London Heathrow – regional departures may be possible, please ask for further details.
Your Leaders:
Bernie Forbes
Bernie is a highly experienced tour leader with a deep love of nature and birding, and his groups enjoy great birding in his company. Bernie has led many groups in Europe, and has been a Heatherlea Guide for several years, in many destinations. Popular and in great demand, Bernie still leads field trips around Sussex when not working for Heatherlea!
On this tour, Bernie will be joined by an expert local Guide.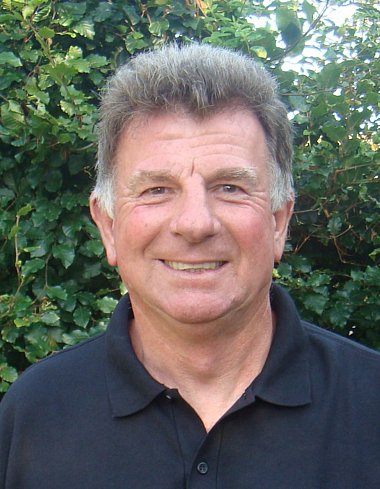 Why choose Heatherlea for your birding and wildlife holiday in Europe?
Our overseas holidays are planned with care to offer great birding and wildlife, led by capable Leaders who really look after you. Every holiday is run the 'Heatherlea Way', and we hope our Overseas Adventures remind you of the quality and care so many of you enjoy in Scotland. That means rewarding and exciting days in the field, and good quality accommodation and meals, with a real flavour of the country we are visiting. Heatherlea always seek to include the personal touches that make all the difference.
Heatherlea holidays are not 'dawn to dusk' expeditions. Our less-intensive approach is ideal for those who want to relax whilst experiencing the best wildlife watching, and wherever possible we organise early or late activity on an optional basis. We also take sensible breaks when in very hot places and regular comfort breaks on every holiday whenever possible. All itineraries are planned carefully around the best wildlife opportunities, and you won't miss out on memorable wildlife, whilst enjoying relaxed, informal days that are great fun.
The really important part of any wildlife holiday is the experience for you, our valued customer. Heatherlea invest in many things to offer you the best possible service;
We have been organising birding and wildlife holidays for over 30 seasons, and have a highly experienced and capable office team. We also offer a telephone and email service outside normal office hours.
Heatherlea overseas holidays have a maximum of 12 clients per trip, putting the emphasis on personal service, and helping you get the best possible experience.
Our holidays often include things which others might invite you to pay yourself, for instance Departure Taxes and tips to hotels.
All elements of our holidays are sold under our own licence, ATOL 6113. Under 'Flight-Plus' legislation it is a legal requirement of any tour operator to hold an ATOL licence for the supply of any overseas holiday where a flight is involved, if that holiday includes either overseas accommodation and/or car hire. It can be a criminal offence for an operator to book flights as part of a package without an ATOL licence. Heatherlea also hold full Tour Operator Insurance for your added protection.
Heatherlea is your complete wildlife holiday provider. Our 'Back Office' team can organise all your pre-flight and other travel needs. Our specialists will help you book the right services, at the best price. Book holiday extensions through us, and your ATOL protection is extended further. We don't charge extra for this service.
Heatherlea is a limited company, registered in Scotland, and registered to pay VAT (applies to all holidays within the European Union).